For up-to-date information about what's happening in our beautiful city,
click on the "Visit Oceanside Website" button to be taken directly to their website.
It's fun to be a "tourist" in your home town!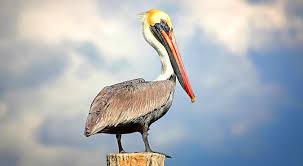 Visit Charlie, Oceanside's unofficial mascot at the Oceanside Pier!
Access the latest Oceanside Visitors Guide by clicking on the button below.
Great information for your guests who come to town and want to know what to do while in Oceanside!
Solutions for SENIORS OF THE GO! Oceanside Transportation Program
"Solutions for Seniors on the Go" provides Oceanside residents 65 years of age and older with 3 transportation options to easily get them to and from doctor's appointments, pharmacies, grocery stores and other daily outings. The transportation options include Taxi Scrip Purchase , Door-to-Door Ride Service and Volunteer Driver Service. Reservations may be required at least 72 hours in advance for some of these services. To register in the program call 760-435-5155 or visit www.oceansiderec.com
Click on the button to access important phone numbers for the City of Oceanside.
Click on the button for a quick guide to useful telephone numbers provided by Parks & Recreation City of Oceanside